Support Teachers!

As a group we have agreed to support the strike action by teachers tomorrow 17th October. Several members have given flyers to parents, pupils and staff explaining the reasons for the strike and for our support of it at:
Severn View, Callowell and Stroud Valley primary schools
Stroud High, Marling and Archway secondary schools
Our friends in Cheltenham and Gloucester Against Cuts have been flyering in their patches too.
We would welcome help visiting pickets to communicate support from SATC tomorrow, and help distributing leaflets. Please see the attached leaflet (or pass on to friends, family, neighbours and colleagues). You might also like to share this film and, if you can, this tweet.
If you are a parent, please consider visiting pickets and passing on our leaflet to other parents. =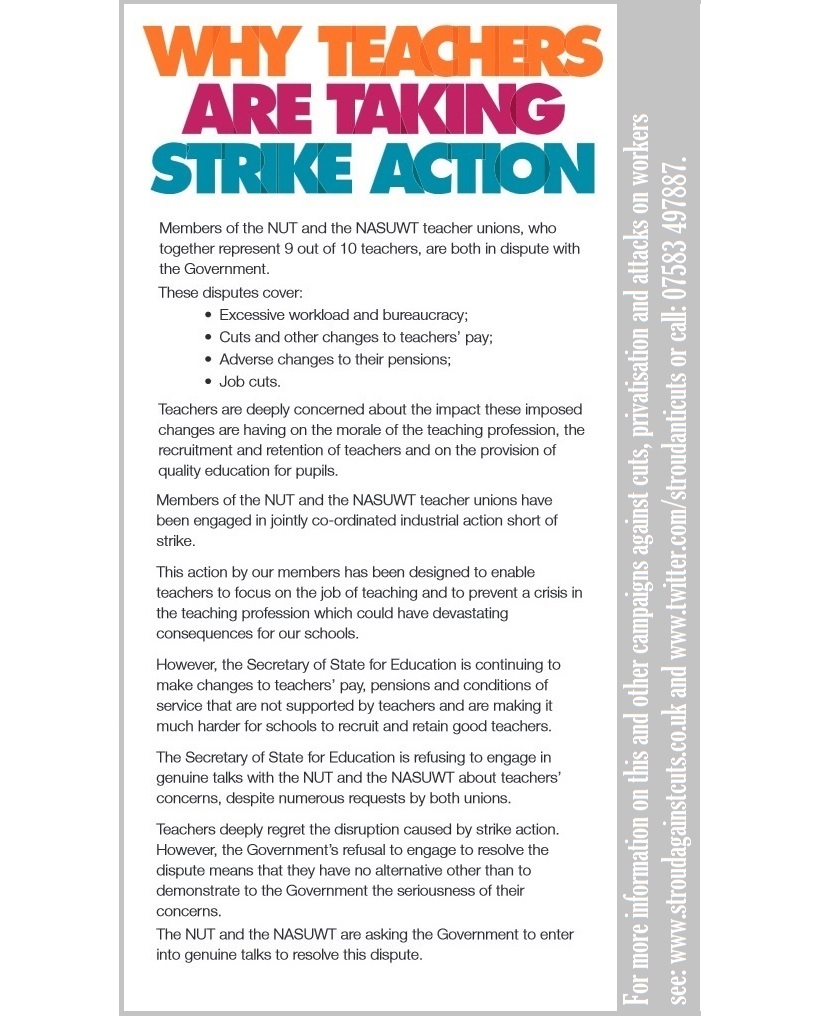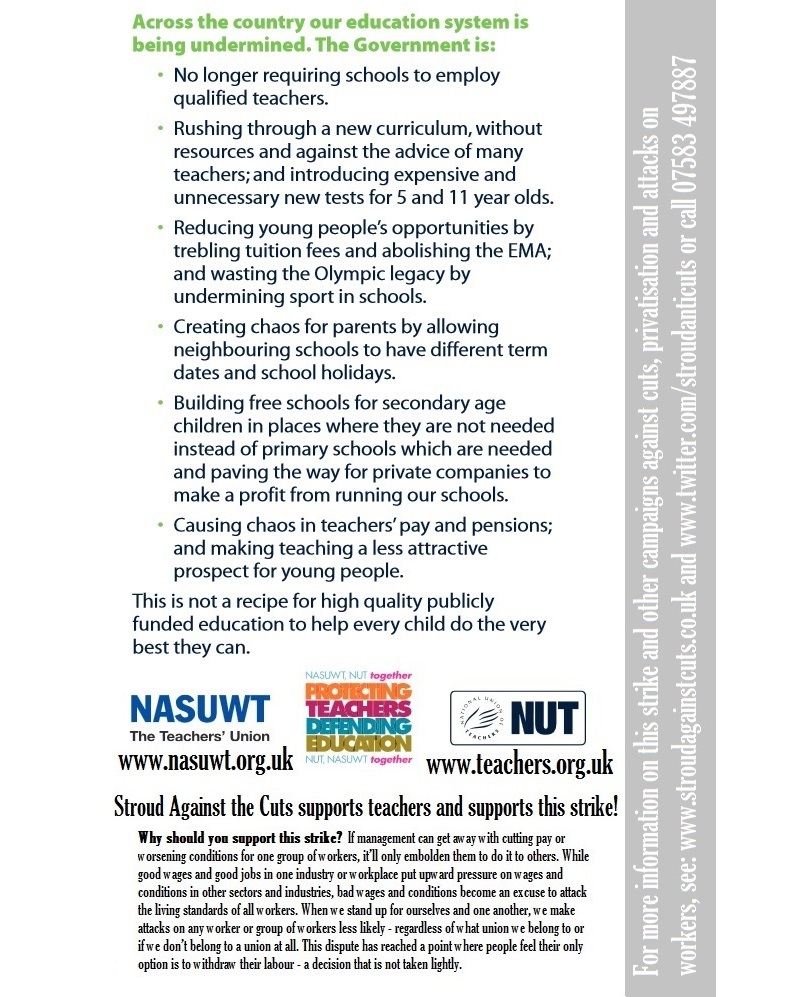 There is a rally in Bristol from 10am.

The following list of schools affected by the strike action by teachers taken tomorrow 17th October 2013 is from the Gloucester Citizen (with thanks to SATC member Steve Hunter)
OPEN CLOSED PARTIALLY OPENED
Cashes Green Primary Brimscombe C of E Archway
Coopers Edge Marling Maidenhall
Rodborough Stroud High Rednock
The Rosary Thomas Keble Stroud Valley Primary
Uplands Community Primary Nailsworth The British School
Whitehall Primary The Shrubberies
London firefighters have been striking and marching today. See pictures here (there has been little on the BBC, apparently).