Stroud Against the Cuts Public Meeting, Thursday 2nd July
Stroud Old Town Hall, The Shambles, GL5 1AP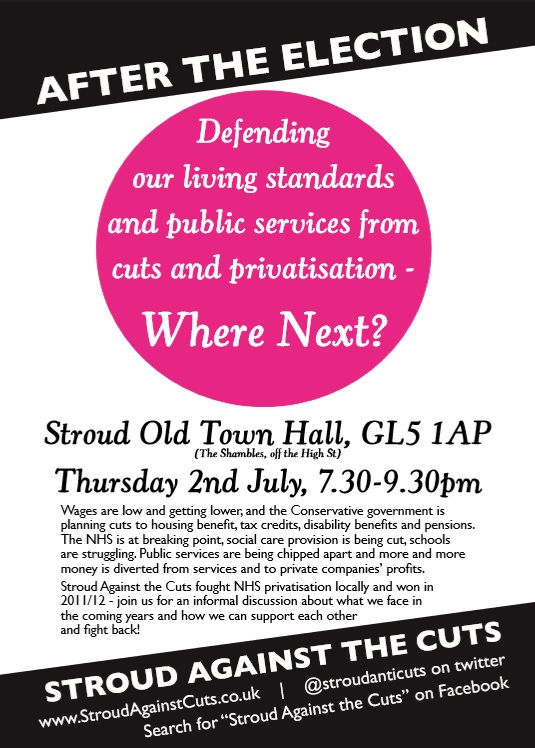 Wages are low and getting lower, and the Conservative government is planning cuts to housing benefit, tax credits, disability benefits and pensions. The NHS is at breaking point, social care provision is being cut, schools are struggling. Public services are being chipped apart and more and more money is diverted from services and to private companies' profits.

Stroud Against the Cuts fought NHS privatisation locally and won in 2011/12 - join us for an informal discussion about what we face in the coming years and how we can support each other and fight back!
You can indicate you intend to come, and help our publicity, by joining the Facebook Event - or sharing information about the event on twitter.
The aim of the meeting is to hear from as many people as possible - gathering ideas and assessing what people would like to focus on.
For more information, email: This e-mail address is being protected from spambots. You need JavaScript enabled to view it , or text/call James Beecher on 07734 058789.